100 år sedan Sveriges första EM Guld i ishockey, 23 februari 1921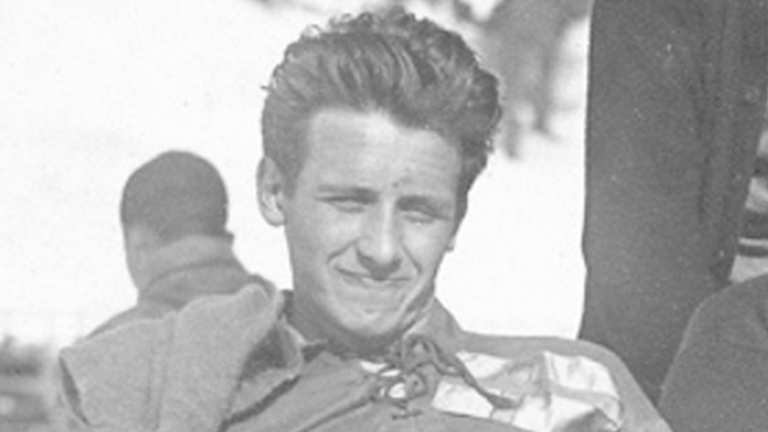 IIHF bestämde vid sin kongress i Antwerpen 1920 att VM för första gången skulle spelas i Tjeckoslovakien 1921. Detta var en ersättning för den av kriget inställda turneringen i Böhmen 1915. Dock planerades detta om då vädret i Prag visade sig för opålitligt. Turneringen lämnades då över till Sverige som gjorde internationell debut i OS med spel mot Kanada om guldmedaljer. Inledningsvis organiserades detta som ett världsmästerskap, eftersom alla olympiska deltagare hade bjudits in, inklusive amerikaner och kanadensare. Tyskland var ju dessutom uteslutna ur IIHF pg första världskriget. Tyvärr blev det bara en motståndare som kom till Stockholm, det var Tjeckoslovakien, arvtagare till Böhmen, som inte hade förlorat en match före första världskriget. Tjeckerna anade dock att dom hade svårt att försvara titeln, eftersom den milda vintern hade gjort det omöjligt att åka skridskor mer än fyra dagar i Prag sedan december.
Detta mästerskap reducerades till en enda match, som spelades den 23 februari 1921 i Stockholm på Stockholms Stadion, utrustad med elektrisk belysning, vilket inte hindrade 6000 åskådare att komma. Sverige vinner och  får sin första titel som Europamästare. Denna seger ger Sverige tillräckligt med drivkraft för att starta sina  första nationella mästerskap, vilket gick av stapeln 1922.
Sverige- Tjeckoslovakien 7-4 (4-1,3-3)
Svenska målskyttar:
Erik Burman 3 (bilden) Läs mer om Burman som är invald i Hockey Hall of Fame
Georg Johansson-Brandius 3
Einar Lundell 1 Läs mer om Lundell som är invald i Hockey Hall of Fame
Tjeckiska målskyttar:
Vilém Loos 1
Karel Pešek-Káda 1
Josef Šroubek 1
Jaroslav Jirkovský 1
Sverige 
Målvakt: Sven "Sleven" Säfwenberg-IFK Uppsala
Backar: Einar "Linkan" Lindqvist-IFK Uppsala, Einar "Knatten"Lundell-IK Göta
Forwards: Wilhelm "Wille" Arve-IK Göta, Erik "Jerka" Burman-IK Göta, Georg "Fransman" Johansson-Brandius-IK Göta, Einar "Stor-Klas" Svensson-IK Göta, Erik "Erik Aber" Abrahamsson-AIK
Avbytare: Gunnar "Bandykeruben" Galin-AIK, Louis "Lollan" Wodzak-IFK Uppsala.
Tjeckoslovakien 
Målvakt: Karel Wälzer-CSS Praha
Backar: Jan Hamácek-HC Slavia Praha, Jan Palouš-HC Slavia Praha, Otakar Vindyš-HC Slavia Praha, Karel Hartman-HC Sparta Praha
Forwards: Vilém Loos-HC Slavia Praha, Jaroslav Jirkovský-HC Slavia Praha, Josef Šroubek-CSS Praha, Karel Pešek-Káda-HC Slavia Praha
Slutresultatet i matchen är dock omstritt. Svenska ishockeyförbundet anser att matchen slutade 7-4, under det att Tjeckoslovakien hävdar att matchen slutade 6-4. IIHF har haft 6-4 som officiellt resultat, men detta har senare tid ändrats till 7-4.
Så här skrev SVD 24 februari 1921:
"Onsdagens äktnordiska vinterkväll, Stadions brokigt glimmande karnevalslyktor och tusentals idrottsentusiastiska medborgare gynnade svenskarnas kamp mot tjeckerna om Europamästerskapet i ishockey. Det blev ett evenemang - utan några stjärnor. De lyste från firmamentet och voro av mäktigare glans. Det blev idrott för idrottens skull. Kanske en Lindqvist eller en Burman hade sina personliga gynnare däruppe. Men de ställde sig i alla fall på ett fördelaktigt sätt i ishockeyns tjänst. Det var sex man, som kämpade inte för egen del, utan för laget som sådant, för äran och - om vi vilja vara teatraliska - för Sverige. De sex hette : Säwenberg, Lundell, Lindqvist, Fransman, Burman och Svensson. Tjeckerna mötte med utvalt spelstarkt lag och det gällde för dem att hävda sin rangställning som primalag i Europa och för Sverige att frånröva dem den äran och taga revansch för Antwerpen. Det fingo vi ju förra söndagen, men nu gällde det mästerskapet. 
Det var inte många minuter efter det att Le Mat blåst till spel, som Lundell från halva planen sände in en slumplyra mot tjeckermålet. Den hamnade i högra övre hörnet, till stor förvåning för den överraskade målvakten, som tydligen var i färd att studera ljusskillnaden mellan Bergvalls strålkastare Jupiter, Saturnus, månen och de övriga av himlavalvets ficklampor. Och då svenskarna visade tendenser att pressa samlade sig tjeckerna likt bin kring sin kupa omkring målburen. Men de blågula syntes behärska även närkampen och Burman fann en öppning mellan de 12 stålskodda tjeckerfötterna och så  stod det hastigt och lustigt 2-0. Farten sattes nu i tempo alegretto - en metromen hade måhända kunnat konstatera ännu större hastighet. Samspelet var från svenskarnas sida fulländat - Lindqvist speciellt elegant i sina labyrintiska vändningar och oegennyttiga spel. Stor Klas var den ende i laget, som när han fick tag i pucken ville behålla den för sig. Det var som hade den vulkaniserade kautschuktrissan fastnat vid hans jätteklubba. Den svårt att peta till trissan annat än att rakt framåt, trots medspelarnas sidnärvaro. Tjeckerna försökte temporisera spelet, men det lax inte och Burman sände in målet nummer 3 efter ett briljant spel förbi tjeckerförsvaret. Fransman tyckte det gick för långt med Burmans framgångsrika skott och dribblade i sällskap med trissan förbi samtliga rödtröjor, men hans målspekulationer kröntes icke med önskad framgång. Det blev svenskt anfall gång på gång och ett tag försvann trissan alldeles från spelplanen bortåt Valhallavägen. Den återbördades inom historisk tid till de spelhungriga mannarne, men hur det nu var, så lär den först ha tagit en avstickare till de böhmiska nätmaskorna. 4-1 blev det i alla fall, och Fransman hade levererat det besynnerliga målet. Sedan blev Pallasch dömd att beskåda kamraternas jobb mera passivt på grund av hårt spel och under tiden passade svenskarna på att pressa. Men tjeckerna kände ansvaret och Sroubek, Loos och Kada arbetade storartat. Ja, så fenomenalt, att Säwenberg blev påmind om sin idrottsliga odödlighet och sattes i tillfälle att värma sina frusna nävar och fötter. Stor Klas själviska spel kunde helt naturligt ej ändra resultatet, men överlägsenhetstalet 4-1 bibehölls. Andra halvlek blev om möjligt än snabbare. Det svenska hejargänget, bestående av kraftiga mansröster och väna sopranstämmor, gjorde allt för att värma och entusiasmera spelarna från Stockholm och Uppsala. Lundell blev a.o.m. så sydländsk i sitt annars mycket idrottsliga åtbördsspel, att även han nödgades att titta på spelet såsom landsförvisad. Hans råhet var emellertid synnerligen minimal. Men rätt ska vara rätt, tyckte Le Mat, och hans domslut var fullkomligt överensstämmande med Salomos. Fransmans indignation över kamratens öde tog sik det välgörande uttrycket i 5-1 och Stor Klas sköt med rehabiliterande spelfiness det sjätte minuten efter. Lada ilsknade till och reducerade rättvist ställningen till 6-2. Lindqvist hade hållit sig i skymundan en stund men spelade nu med glänsande virtuositet, ehuru han sällan ansåg sig vara i tillfälle att själv vara målexekutor. Sedan Loos med ett långskott bättrat på tjeckernas segeraktier och deras fjärde och sista glugg till kommit så där à la carte, togo svenskarna resolut hand om spelledningen, och medvetna om sina imperialistiska förpliktelser, Europamästerskapets alls ej föraktliga och med sinnena fyllda av välgörande hämdkänslor skickades Arne in på planen istället för den icke fullt så lycklige Stor Klas Svensson, och den svarthårige Götamannen måtte ha inspirerat Burman så tillvida att 7-4 blev slutresultatet av denna svenskarnas första kamp om titeln och värdigheten av Europamästare i det i Sverige nu så populärt vordna ishockeyspelet. 
I en animerad fest på hotell Anglais avtackades tjeckerna för sitt förstklassiga spel och nobla uppträdande och önskades ett hjärtligt välkommen åter.
Och däri har man all anledning att instämma. Ty så, som ishockey spelats mot de tidigare gästande tyskarna och nu senast tjeckerna, har det visat sig ett spel som nästan mera än bandy förmår att fängsla icke blott spelarna utan kanske i ännu högre grad även publiken. Det är ett nobelt spel, ett spel som bygger på smidighet, snabbhet och intelligens och dessutom välgörande befriat från avblåsningar, pauser. Därför önska och hoppas vi snart få se det igen. Och spelat på samma underhållande och eleganta sätt som det hittills blivit av tyskar, tjecker och svenskar."
Läs mer om Tre Kronors placeringar i EM, VM och OS.
 Niklas Öberg